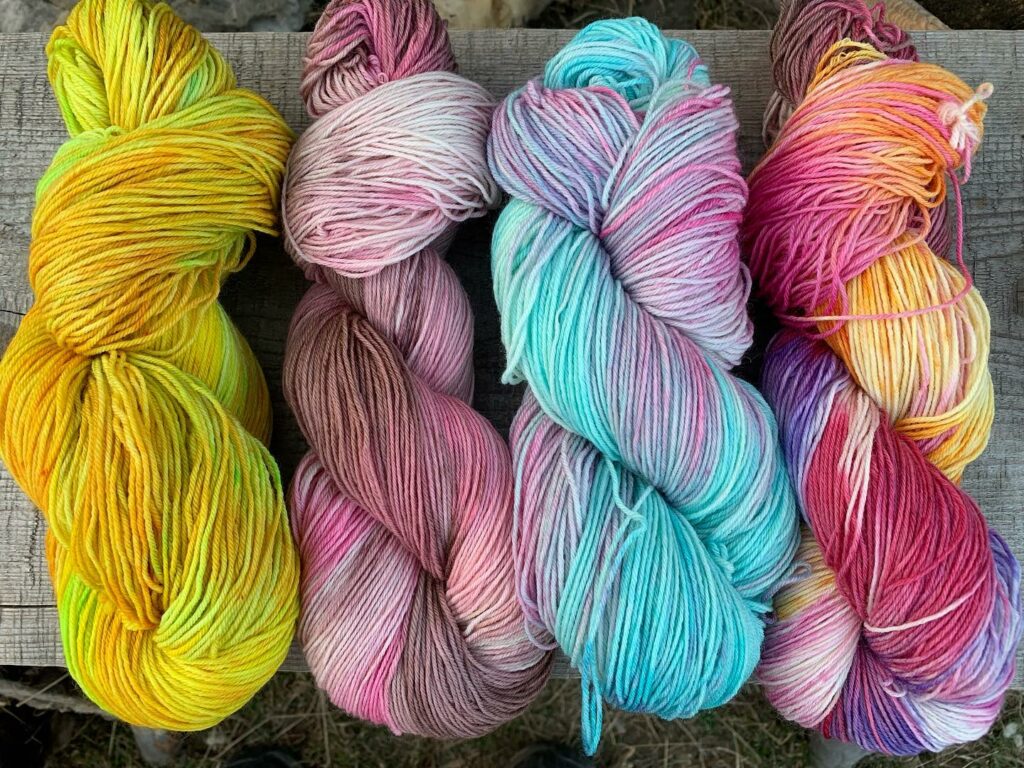 In the hills away from the hustle and bustle of the city, where you can wet your lips in a clean mountain spring…. Where the sight of the surrounding hills and valleys makes your heart clench with a pleasant anxiety at how infinitely beautiful Beskydy nature is…..
There, an equally beautiful woman and her family live in seclusion. A woman who has found her destiny in living in harmony with nature and its regularly recurring cycles. Her name is Viera, many know her by her brand name JaDoLi. A local gem that restores the forgotten ancient craft of spinning. She loves everything about sheep wool – raising her own sheep, shearing, washing and dyeing wool. Its processing by spinning, felting and weaving.
You can meet her at craft fairs, where she and her spinning wheel are surrounded by the aura of the ancient past of women from the local hills and valleys. She enjoys passing on her knowledge, skills, enthusiasm and love of wool to anyone interested.
At our farm, we not only produce and sell fabulously good gourmet goat cheese, but we also take visitors on tours of our goat kingdom. But we also offer a refuge for all souls who need to stop in the cycle of hectic everydaylife. Together with JaDoLi we have prepared a morning workshop on sheep wool processing for beginners.
The workshop is designed for a group of 3 – 9 people and lasts 3-4 hours. What will you learn? Under her kind guidance you will learn how to wash and comb wool. You will try out pre-scaling techniques, spinning (on a spinning wheel or spindle) and wet or dry felting.
The workshop will be held in the farm shop in Hážovice 2070, the workshop includes tasting of goat milk products and parking.
The price of the morning workshop is 2 600 CZK per group + 100 CZK/person/material.
So, are you in? 🙂 Will you take us back a few centuries for a few hours and become a Beskydy spinner – a wild woman – a fairy…? Of course, the offer also applies to men!
The course must be booked at least 4 days in advance at info@zerlina.cz.